Mariachi's (Formerly The Bigger Place)
156 Chambers St, New York, NY 10007
Order now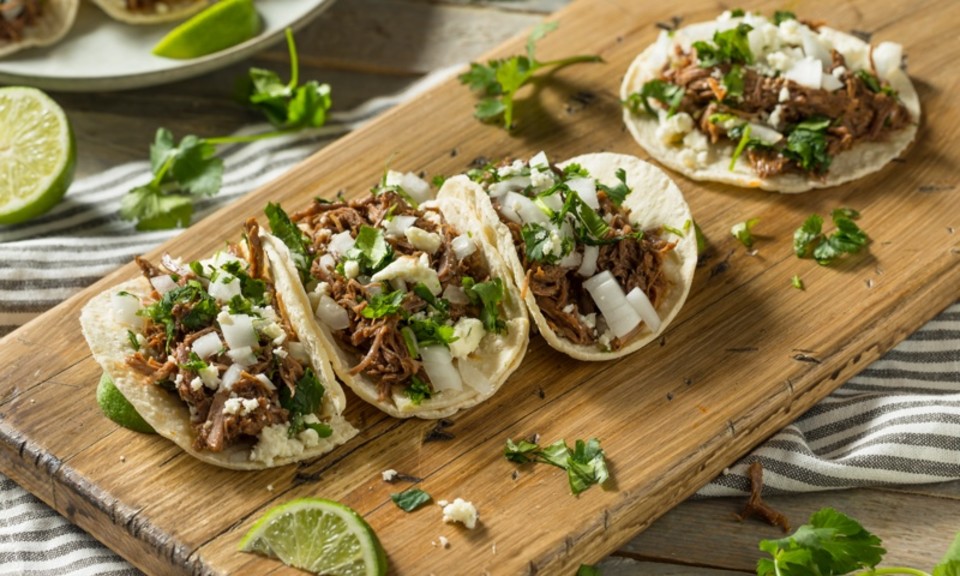 Danielle
The veggie quesadilla was fresh, tasty, quick delivery! Sometimes when you order vegetarian options the "veggies" consist only of onions and peppers but they were generous with mushrooms, leafy greens as well. The side salad was fresh, lightly dressed and delicious. Overall very good and I will order again.
Chris
My go-to Mexican place for delivery or dine in. A great neighborhood spot with friendly service. The carnitas are bomb. The tacos, burritos and enchiladas are all excellent. The homemade salsa and guacamole is the best Ive had in NYC!
Denise
Honestly some of the best mexican food I've had in the lower east side aside from Dos Caminos of course! -from a real mexican who knows her tacos
Harriet
LOVE, love, this place. Even better to go to this adorable little restaurant where the service is very friendly.
Kevin
Best tacos Ive had in a long time maybe ever. Delivery was extremely fast
Thomas
This was my first order from this establishment, and all I can say is that my food was superb, and the delivery was extremely quick. However I will say, that for $13.50, I felt as though the meal could have at least come with either a small side of salsa or guacamole (since most other Mexican establishments offer this and typically charge less).

Otherwise, I plan on ordering from here again and I highly recommend this place.
Cassidy
Read some of the reviews before I ordered...... my order was crazy late too but HOLY MOTHER OF GOD this food is off the mf charts. from the guacamole to the churros everything I ordered f***ing slaps. Compliments to the chef, Id wait over an hour any day to get theyre tacos in my mouth again. 11/10 you guys are killing it
hannah
Never messed up an order. Amazing brunch: Biscuits and pancakes come with strawberry butter option, so delicious! My favorite Chile Rellenos in the city. Fresh ingredients, never oily, never too spicy. If you want Mexican food that doesn't leave you feeling heavy. This is it. Only wish they had longer hours on the weekend!
Richard
This place continues to be our top 3 go-to delivery place. Food is always fresh and delicious. And they even added an extra meal in our last order during the holidays! Love their food and definitely the best Mexican in the neighborhood (Battery Park/Tri-Beca/Fidi - area).
william
I keep coming back to this place. i have ordered a few things on the menu and the chorizo dishes are very greasy, but i have to say that the food is very tasty. the chicken quesidillas are great. the only thing that i haven't been pleased with are the soups.
About us
American, Dinner, Latin American, Lunch Specials, Mexican
No neighborhood is complete without its local cantina, and for that tribeca has The Bigger Place. It's open, airy, kid-friendly and offers plenty of Mexican favorites such as tacos and enchiladas. Wash it all down with some authentic Mexican sodas or beers, and you'll leave shouting, "Ole! "